"Hello Starliner" - Boeing's Spacecraft Docks With International Space Station For First Time 
On Friday evening, Boeing's Starliner crew capsule successfully docked with the International Space Station (ISS), completing a significant milestone for the long-delayed spacecraft.
The uncrewed CST-100 Starliner linked up with the ISS at 2028 E.T. after launching from Cape Canaveral U.S. Space Force Base in Florida Thursday, according to Reuters.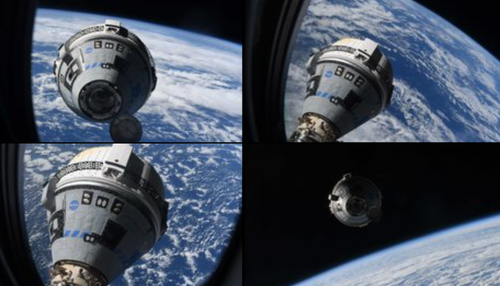 NASA and Boeing used Starliner's flight as a test. They delivered 800 pounds of cargo to the ISS and "Rosie the Rocketeer," a mannequin outfitted with sensors to monitor the cabin environment that astronauts will experience during future flights.